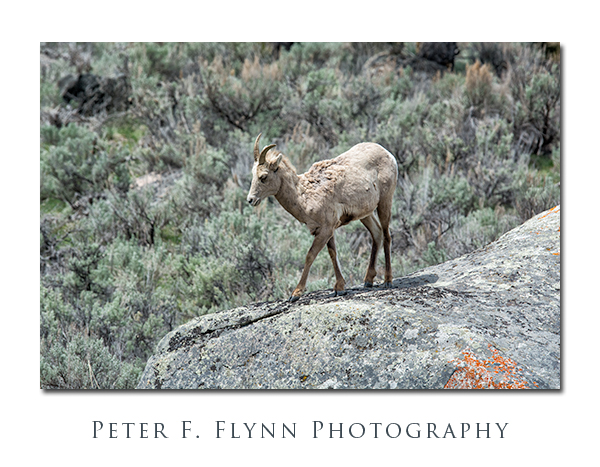 There is magic in The Stone, there can be no doubt.  Drive around a bit and test your counter-argument. I'm quite certain that you will agree.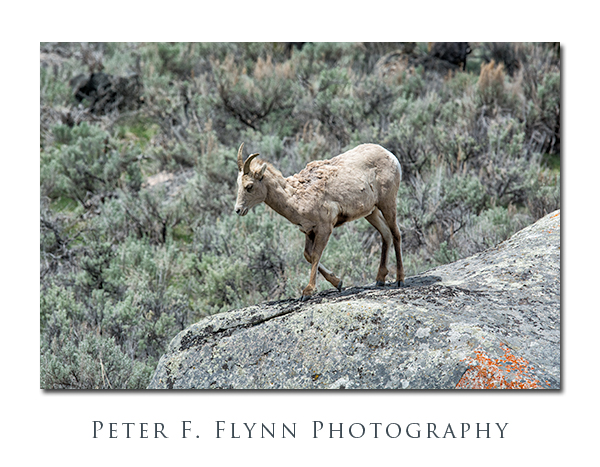 Amongst the most popular, but less-seen of the Park fauna are the Bighorn Sheep.  A majestic animal, proud, strong, and especially elusive.  We know of only three locats in The Stone where Bighorns can reliably be observed.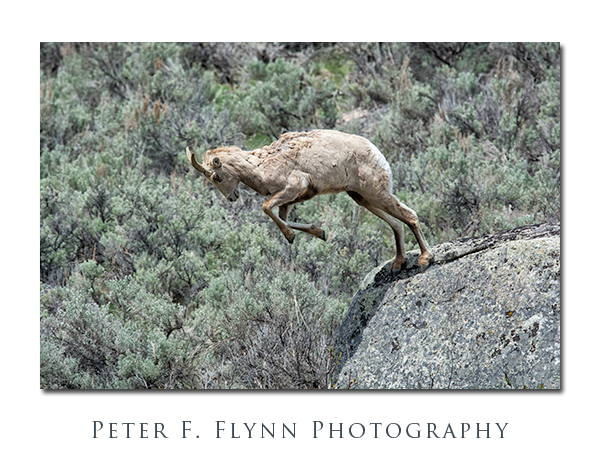 Okay, right, not reliably – nothing whatsoever in The Stone is reliable – at best, sometimes, perhaps occasionally (if you are lucky…you have good Karma, right?) .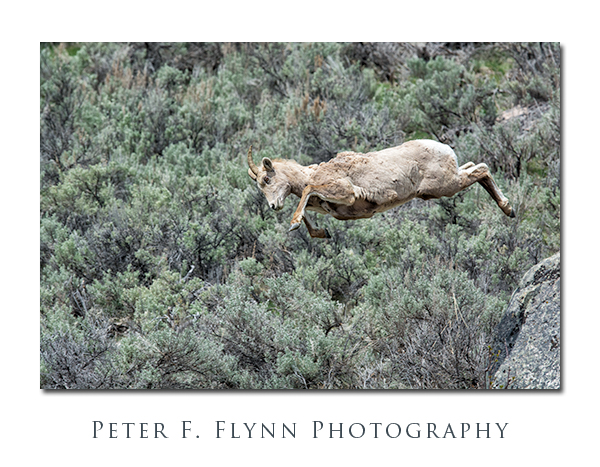 We found this beautiful creature on the west side of the Grand Loop road, just north of the Yellowstone picnic area, posing in a most fetching manner on a large-ish boulder.  For reasons known only to herself, this ewe made a couple of determined steps and launched herself skyward.  Joie de vivre, bien sur.
We work hard at getting lucky.
Images in this entry were recorded using the Nikon D7100 and the AF-S NIKKOR 600mm f/4G ED VR. 900mm effective (yeah, we need ta talk).  Exposures were f/8 and 1/1000s, ISO 400.  I've previously claimed that f/8 was an aperture one-stop too small…I'm rethinking this.
 Copyright 2013 Peter F. Flynn.  No usage permitted without prior written consent. All rights reserved.