Click on pano thumbnail above to view larger image
Grand Teton may very well be the most versatile park in the NP system.  Within park boundaries, one can tackle classic big wall rock climbing, ride your bicycle along paths the run below some of the most dramatic peaks on earth, float a legendary river, or paddle around in beautiful mountain lakes of remarkable clarity.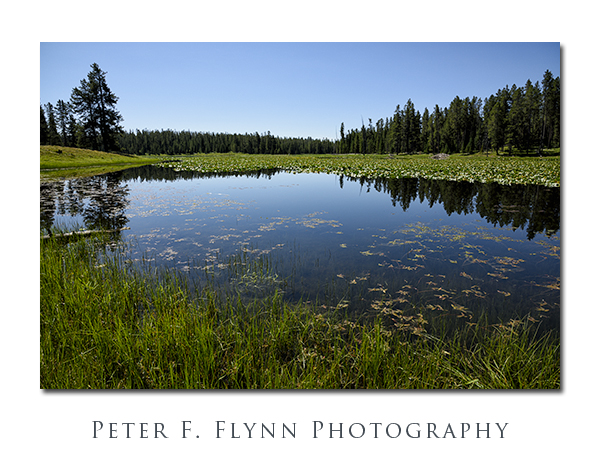 The northern portion of the park is dominating by Colter Bay, with its many boating options.  While these boating opportunities are unique and wonderful, they are not the only reason to spend some time in this part of the park.  Some of our favorite hiking trails start in the southern end of the Coulter Bay complex, near the boat launch.  The trail to Hermitage Point provides an excellent chance to experience the northern park vistas along a flat and fast track out and back to an excellent terminus on the shore of Jackson Lake.  Along the way, you will also be able to make visits to two other smaller Lakes, Heron Pond and Swan Lake.

Click on pano thumbnail above to view larger image
The pano above and the image below were shot at Heron Pond.  The trail passes along the eastern shore of the pond, which provides stunning views of the northern portion of the Tetons, including most notably, Mount Moran.  The pond is filled to about 50% of its surface with some species of water lily – and I am not certain that these are proper lilies, but anyway, some form of aquatic veg.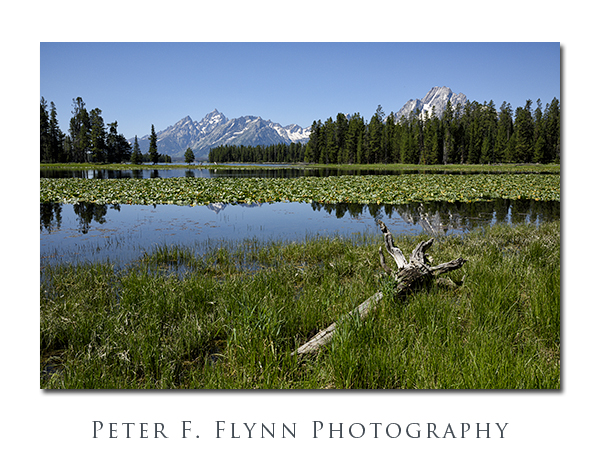 Excellent time can be made along the Hermitage Point trail, which gains/loses only a couple of hundred feet along the 4.4 mile trek.  Much of the trail is either close and above Jackson Lake, or runs very near to the shore.

Click on pano thumbnail above to view larger image
The pano above, and image of the HP below, were recorded at Hermitage Point.  The approx 4 mile distance is just long enough to insure that you will never have to share the point with more than a couple of other people.  Passing power boats, as shown in the image of the HP provide a curious contrast to the otherwise natural wonders visible from this viewpoint.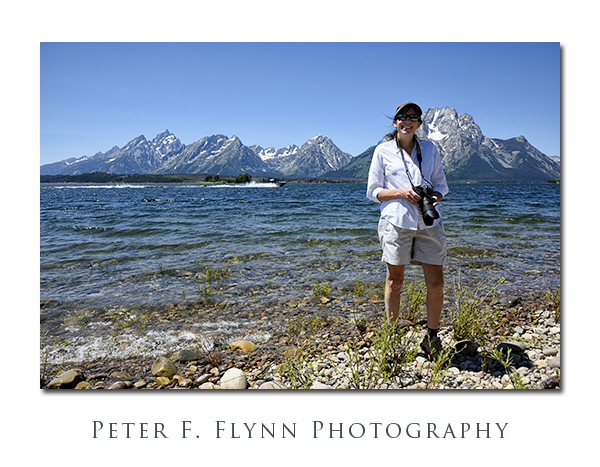 Click on pano thumbnail above to view larger image
A variation on either the route out or back leads you to Swan Lake, shown above, which is another lovely lake near Colter Bay.  This is a mature Lake, wrapped in shade from firs and pines that run right down to the shoreline and nearly filled with water lilies – an especially welcome rest stop on an afternoon return.
Images appearing in this entry were recorded using either the Nikon D810 and the AF-S NIKKOR 24-120mm f/4G ED VR, or the Apple iPhone 5s (all panos).
Copyright 2014 Peter F. Flynn.  No usage permitted without prior written consent. All rights reserved.